Rallies were held across Australia
on Palm Sunday 14 April 2019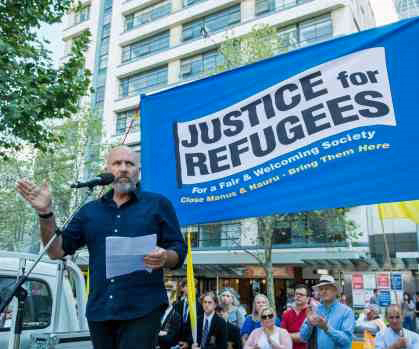 2019 Palm Sunday Rallies called for Peace, Justice for
Refugees and A Fair Go for All.
Media Release for Palm Sunday 14 April 2019.
Some of the wonderful speeches from the Melbourne Walk for Justice for Refugees are available here.
Read Richard Flanagan's rally speech.
Find out more about the 2019 Palm Sunday rallies:
Images, video and stories links from around Australia.