ARAN membership list
Is your organisation interested in joining our network and being part of a national movement of activists and advocates who are driving positive change for refugees and people seeking asylum? Please contact ARAN.
Membership List as at April 8 2018
National
ACT
NSW
NT
Queensland
SA
Amnesty Action Group – Semapahore/Port Adelaide
Tasmania
Amnesty International Tasmania Southern Group
Victoria
WA
WA Amnesty Refugee Rights group
International
Associate Members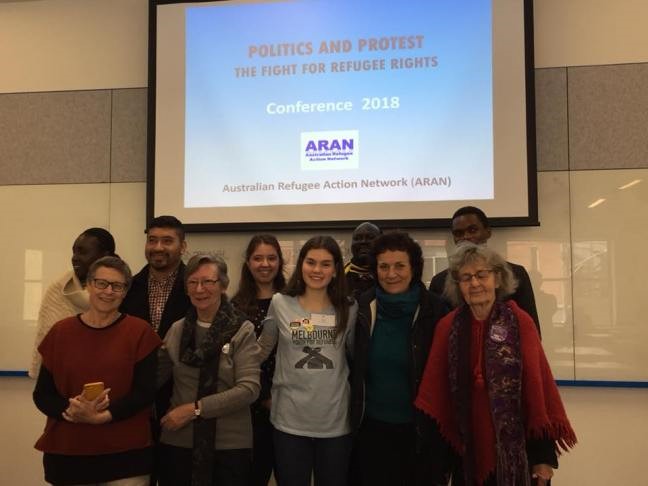 The ARAN National Committee for 2018 – 2019
What a wonderful, passionate, diverse group of people who are representatives of ARAN member groups, or individuals who have been co-opted for their skills and experience, to lead national collaboration for the refugee rights movement for the next 12 months!
Angelica Panopoulos (Refugee Action Collective Victoria – RAC Vic)
Clare Forbes (Grandmothers Against Detention of Refugee Children – GADRC)
Jan Govett (Rural Australians for Refugees – RAR)
Marie Hapke (Refugee Advocacy Network – RAN)
Adair O'Brien (Canberra Refugee Action Committee – Canberra RAC)
Peter Robson (Darwin Asylum Seeker Support and Advocacy Network – DASSAN)
Rachel Silber (Melbourne Youth for Refugees).