2019 Updates
View past editions of ARAN Updates.
Subscribe to future editions (delivered to your email inbox).
ARAN petition January 2019
On Thursday 31 January 2019, the ARAN petition calling for Justice For Refugees, was mailed to Federal Parliament's Standing Committee on Petitions. The petition, addressed to the House of Representatives, was signed by 8,451 people.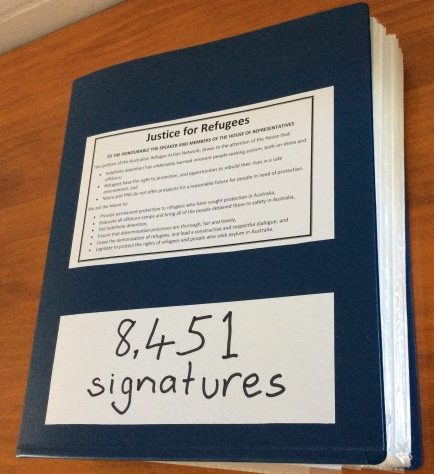 The Standing Committee will count the signatures and when processed, the petition will be submitted to the appropriate minister. The minister has 90 days to respond. Thank you to all those who signed it and special thanks to those who worked to collect all these signatures.
ARAN Update December 2018 edition
ARAN Update November2018 edition